Estonia has been at the forefront of digital innovation, with the Digital Accelerator programme being an excellent example of driving digital transformation in education. The programme involves the entire school team and focuses on developing digital skills systematically, providing training opportunities for school management and teachers.
The programme has been successful in schools of all sizes, including small rural schools and large urban schools, with each school taking practical steps to improve the digital skills of its teachers and students.
The small Audru School in Western Estonia joined the program in the spring. Conversations with teachers began immediately to identify the digital training they needed. After the first training day, the teachers were very satisfied and ready to cooperate. "We set a goal to adapt the school's ICT development plan, create a clear collection of digital learning resources, and help teachers and students feel more confident using digital tools. A review of the current situation also brought pleasant surprises – we have already accomplished a lot," said teacher Ene Alunurm. The entire school community, including students, was involved in the ideation process.
Small steps for big results
Astangu Vocational Rehabilitation Center has decided to take digital transformation in small steps. Their approach is to start with one curriculum at a time, figure out how to incorporate digital skills into it, and then move on to the next curriculum. "Discussions with the teachers showed that the problem is not big: a lot is already being taught," said Victoria Parmas, the school's educational technologist. "Now, our plan is to review all the curricula by spring. Also, our school welcomes learners with special needs from all over Estonia, and their digital skills and needs are very different. However, without digital skills, they won't be able to cope anymore." Astangu Vocational Rehabilitation Center is taking a proactive approach to ensure that all learners, regardless of their digital literacy level, have access to the tools and resources they need to succeed in a digital world.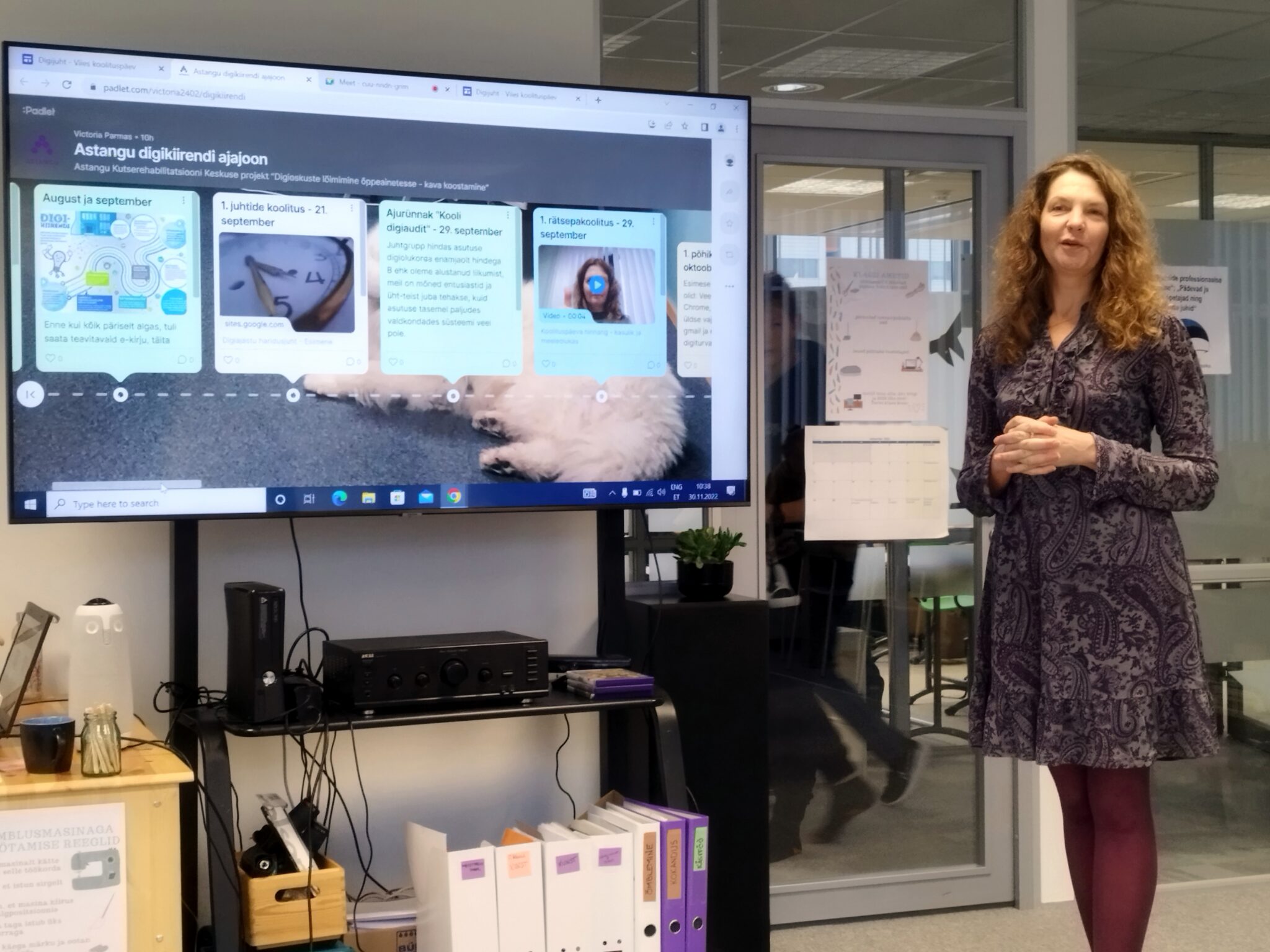 Emili School's education technologist, Kairi Jaaksaar, shares how their school decided to take a small step towards digital development by focusing on how digital skills are taught in project-based learning. In Emili School, project-based learning is a natural part of the curriculum and classes.
To begin its Digital Accelerator program, the school started by sending out a questionnaire to project-based learning teachers. "It turned out that there is a strong emphasis on creating digital content within projects," said Kairi Jaaksaar. Next, they plan to identify which digital competencies will be taught within the project work and what will be covered in the classroom.
The Digital Accelerator programme goes international
This year, the programme has an international dimension, with it being a research subject in the iHub4Schools project supported by the EU's Horizon 2020 research and innovation framework programme. The project seeks evidence-based solutions from four European countries to support schools in meaningfully applying digital innovation. The collaboration between different parties and a research-based mindset has been emphasized, and Estonia's experience with the programme has been an excellent opportunity for their teachers to share their experiences with other countries.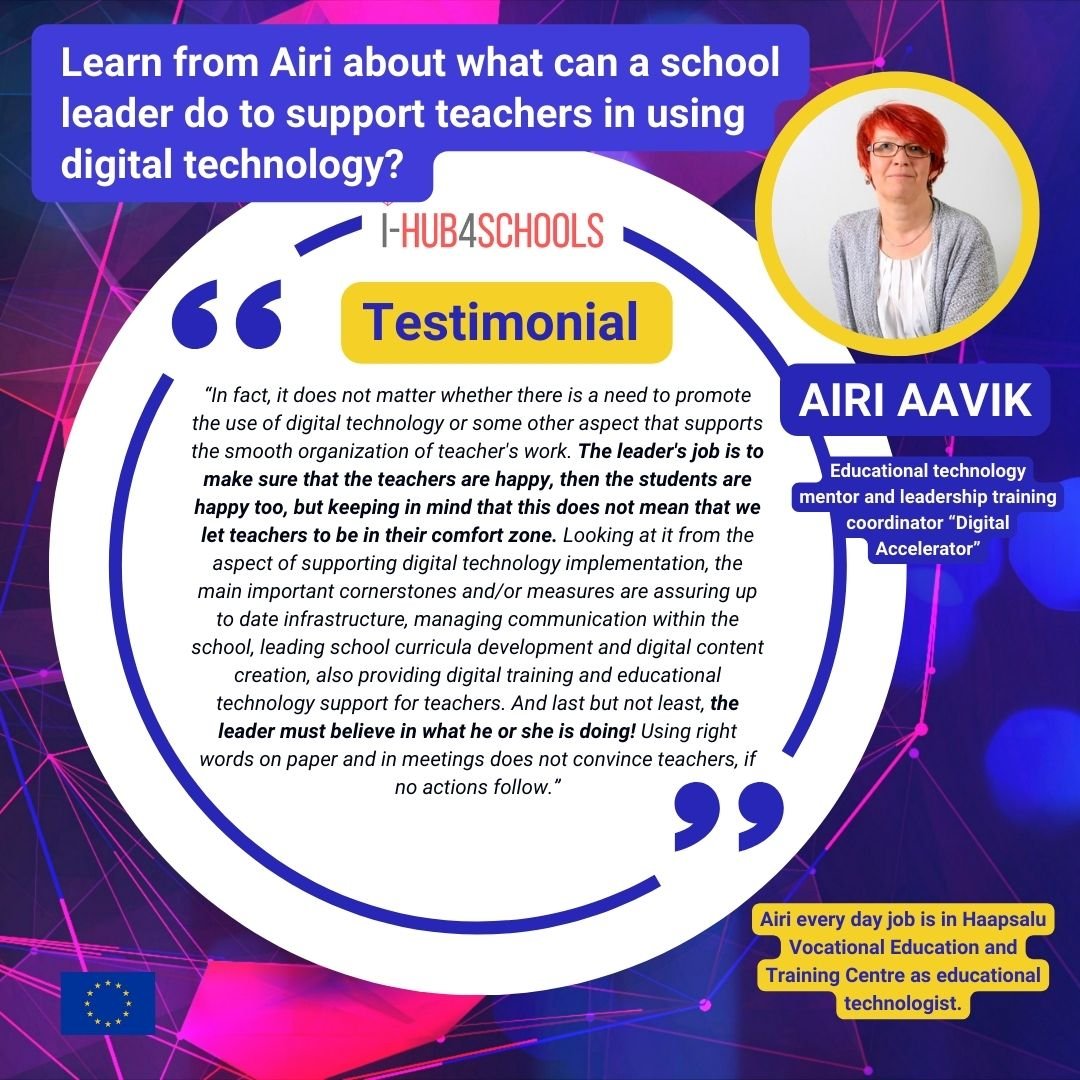 The Digital Accelerator programme has been a significant success in driving digital transformation in Estonian schools. The programme's systematic approach and training opportunities for teachers and school management have helped schools of all sizes achieve digital fluency. With the programme now having an international dimension, it is exciting to see how its success can be replicated in other countries.
Related