Estonian education was showcased at the International EdTech event Bett 2022 in London for the first time. In addition to the education technology solutions, Estonia's rapid and flexible response to the organisation of the education of Ukrainian children and young people in Estonia attracted attention.
There was great interest in Estonia in London, both at the fair and the LearnIT conference held in parallel, where Birgit Lao, Ambassador-at-Large for Education, introduced Estonia's experience in organising the education of Ukrainian war refugee children and young people in Estonia.
Birgit Lao, Ambassador-at-Large for Education (right), introduced Estonia's experience at LearnIT conference.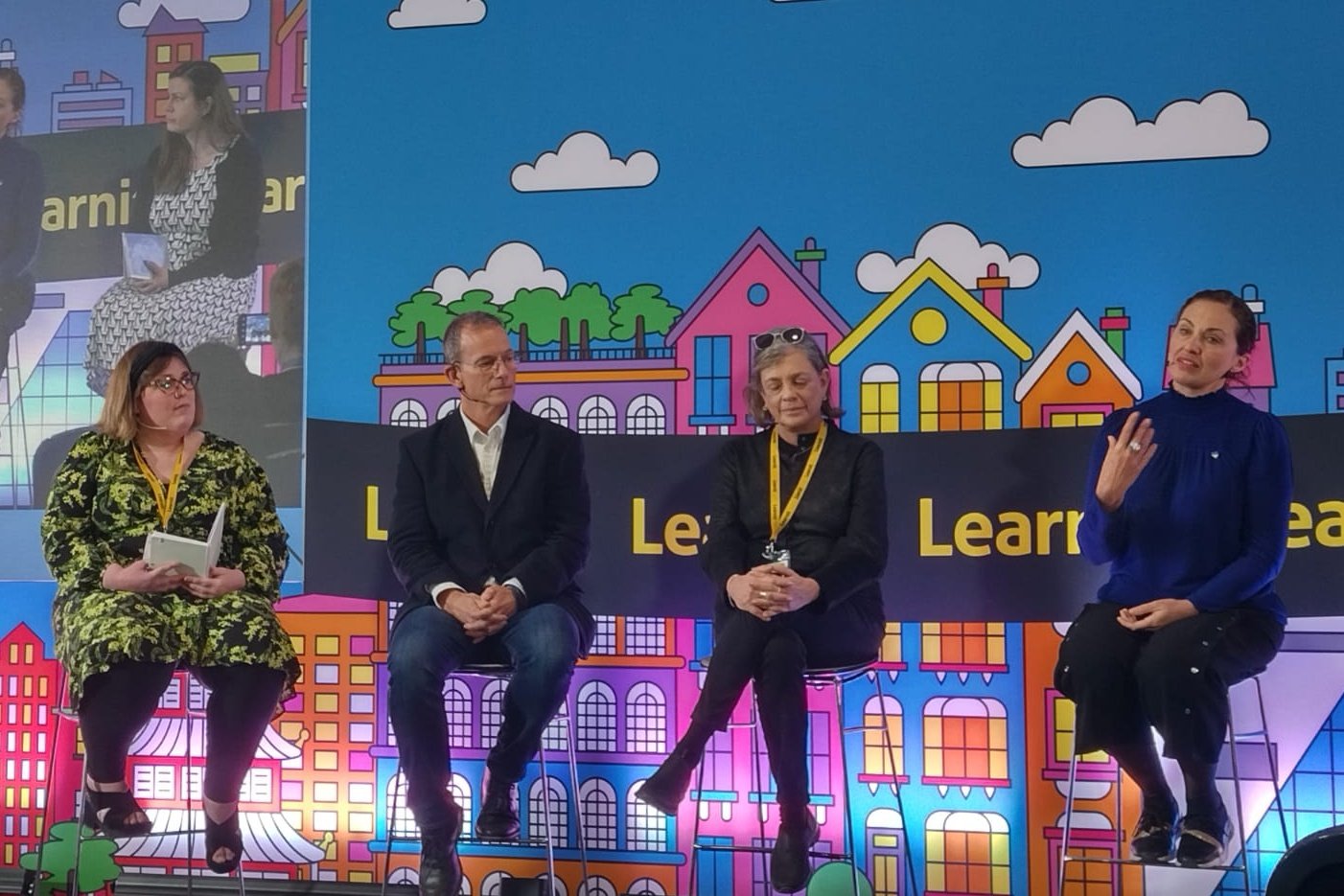 "While at the beginning of the Covid-crisis we had distance learning up and running in a week, in the Ukraine war crisis, we had solutions ready before the refugees arrived," said Birgit Lao. "Estonia has made the integration of war refugees into the Estonian education system as smooth as possible: children have the opportunity to participate alternatively in distance learning in Ukraine and in Estonian schools. Estonia has already offered jobs to Ukrainian teachers who have arrived here as war refugees – many of them have been hired as support specialists for Ukrainian students in Estonian schools. Estonia also has teaching materials in Ukrainian, and when the war broke out, many Estonian EdTechs translated their digital solutions into Ukrainian. All this points not only to the existence of quality education solutions but also to a functioning and sustainable education technology system – others can learn from the co-creation of Estonia's public and private sectors."
Estonian educational solutions also attracted a lot of interest at the Bett fair, be it STEAM classes with the help of virtual reality, entrepreneurship education or solutions that streamline school life, as well as the steps that Estonia has taken towards personalised learning.
At Bett, over 400 EdTech companies from 50 countries around the world showcased their achievements in education technology. The EdTech event Bett showcased Estonian education technology companies, educational institutions and solutions under the umbrella of Education Estonia. At the Bett, Tallinn University and 7 Estonian education technology companies ELIIS, ALPA Kids, Futuclass, Bizplay, Clanbeat, Edumus and DreamApply, offered education solutions and services to the world.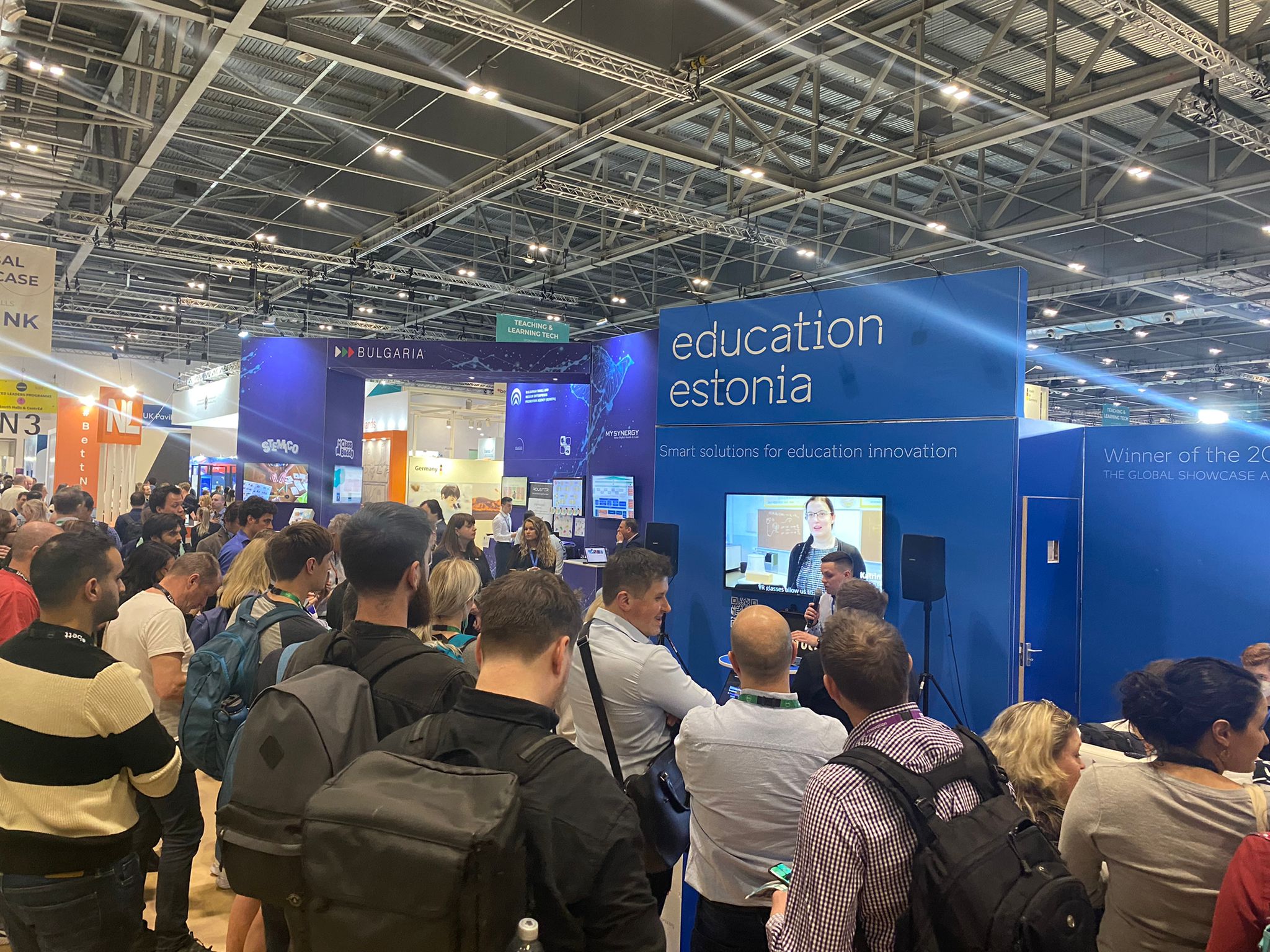 Estonia was represented by EdTech companies and an educational institution:
ELIIS – a kindergarten platform for teachers, school leaders, parents and local authorities
ALPA Kids – educational digital learning games with a focus on different languages and cultures of the world
Futuclass – virtual reality games for science learning
Bizplay – educational games teaching the basics of entrepreneurship
Edumus – helping to contribute to young people's education by connecting schools with professionals who are keen to teach
Clanbeat – helping to support learners' well-being and development as self-directed learners
DreamApply – Europe's leading student admissions management platform
Tallinn University's aim is to find new collaborations with educational institutions and strategic R&D partnerships with EdTech companies. They will be introducing innovative blended training courses, which enable teachers to master 21st-century skills and digital competences.
Through the initiative of EdTech Estonia, the representative organisation of education technology companies, and the community, more than half of Estonia's education technology companies are ready to make their solutions available free of charge to students and teachers who remain in Ukraine, as well as to those who have been forced to leave their home country. ELIIS, a learning environment for kindergartens, and Edumus, a solution offering electives for schools, are already offering their solution in Ukraine and have translated their service into Ukrainian.
BettFest is an international education show that brings together tens of thousands of entrepreneurs, education experts and enthusiasts from around the world to share best practices and discuss technology. BettFest aims to promote the value of education and explore how technology and innovation can contribute to the development of teachers and learners. In 2021, at the BettShow Awards ceremony in London, the Education and Youth Board of Estonia was awarded 'International EdTech Programme of the Year' for its support to education technology businesses.
Related